Contact Us
While we do work mostly in cyber space,
the occasional physical mail does get handled,
e.g. incoming cheques.
In such case,
please use the following address: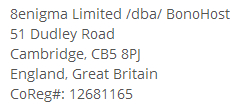 If you wish to get in touch,
– including for pre-sales questions –
we are here for you with Customer Support.
New customers may have to register first.